​The Best Patio Furniture for Florida Weather
Posted by Zing Patio on Aug 14th 2023
As one of the top vacation spots in the world, Florida has plenty of sunshine to offer throughout the year. With its mild winter and hot summer, it's no wonder that many Floridians love spending time outdoors, especially on their patios.
But when it comes to patio furniture, not all pieces are created equal. Here are some of the best patio furniture options for Florida weather.
Aluminum Furniture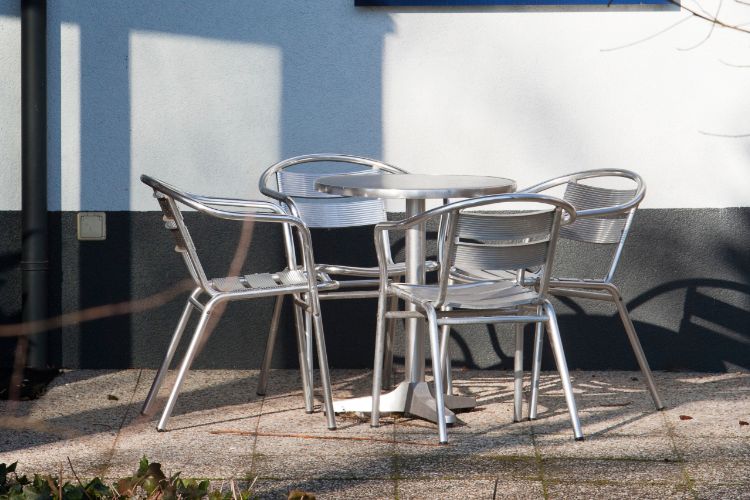 Aluminum patio furniture is a great choice for Florida's hot and humid climate. It's durable and resistant to rust and corrosion, making it perfect for year-round use. Plus, it's lightweight, which means you can easily move it around your patio or even take it inside during a storm.
Wicker Furniture
Wicker furniture is another excellent option for Florida patios. It's made from natural materials, which means it's eco-friendly and has a classic, timeless look. Wicker is also lightweight and easy to move, so you can rearrange your patio furniture as needed.
Just be sure to choose a weather-resistant wicker material, as some types can be prone to damage from humidity and rain.
Teak Furniture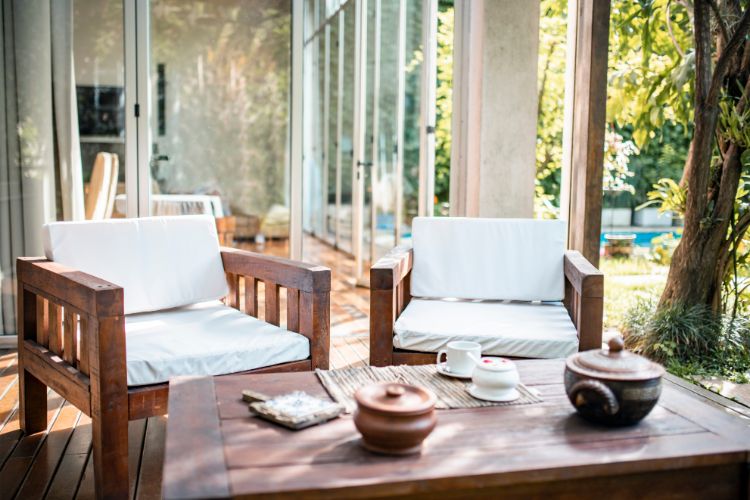 Teak is a popular choice for patio furniture in Florida because of its durability and resistance to moisture. It's a dense hardwood that doesn't absorb water, making it perfect for humid climates. It also has a beautiful, natural look that can complement any outdoor space.
Resin Furniture
Resin furniture is an affordable and low-maintenance option for Florida patios. It's made from a synthetic material that's lightweight and easy to clean. Plus, it's resistant to moisture, which means it won't rot or decay over time.
Resin furniture is also available in a wide range of styles and colors, so you can easily find something that matches your patio decor.
Sunbrella Cushions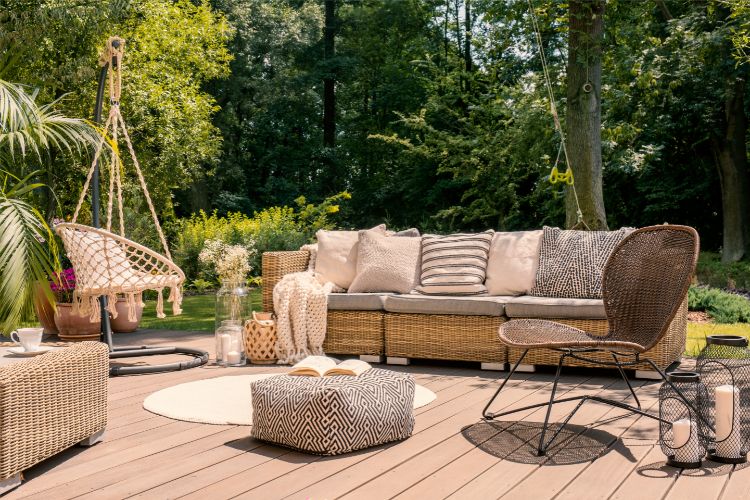 No matter what type of patio furniture you choose, it's essential to have cushions that can stand up to Florida's weather.
Sunbrella fabric is a great choice for outdoor cushions because it's fade-resistant, water-resistant, and easy to clean. It also comes in a variety of colors and patterns, so you can customize your patio furniture to your liking.
Florida's weather can be unpredictable, so it's essential to choose patio furniture that can stand up to its challenges. Aluminum, wicker, teak, resin, and Sunbrella cushions are all great options that will provide durability and style to your outdoor space. When shopping for patio furniture, make sure to consider the climate in your area and choose pieces that are built to last.
If you're looking for premium outdoor furniture to elevate your outdoor space, look no further than Zing Patio. With two stunning locations in Naples and Fort Myers, Florida, we offer a vast selection of top-quality outdoor furniture, patio furniture, pool furniture and accessories to suit every taste. But don't just take our word for it.
Check out our location page to take a virtual tour of our Naples and Fort Myers stores and see for yourself what we have in stock. We guarantee you'll find something you love, and our friendly and knowledgeable staff will be there to assist you every step of the way. So what are you waiting for?
Visit us today and start transforming your outdoor oasis into a stunning retreat!