​5 Budget-Friendly Patio Furniture Ideas for Small Spaces
Posted by Zing Patio on May 16th 2023
Transforming a small outdoor space into a comfortable and stylish oasis doesn't have to break the bank. With some creativity and smart shopping, you can find budget-friendly patio furniture options that maximize your space while adding a touch of style. In this blog post, we'll explore five budget-friendly patio furniture ideas for small spaces.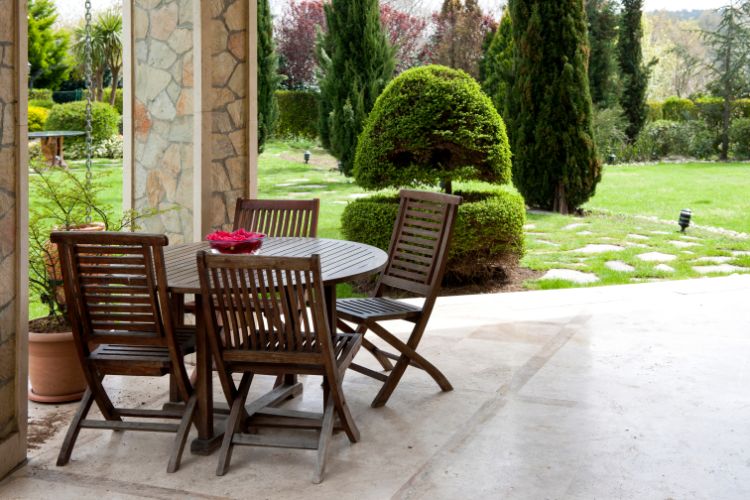 Foldable furniture is an excellent option for small patios or balconies. It's easy to store and doesn't take up too much space when not in use. Look for folding chairs and tables made of lightweight materials like aluminum or plastic, as they are easy to move around and durable enough for outdoor use.
Benches
Benches are an affordable seating option for small outdoor spaces. They come in a variety of styles and sizes and can be made of materials such as metal, wood, or resin. A bench can provide seating for two or three people and can be easily moved or stored away when not in use.
Vertical Gardens
Vertical gardens are an excellent option for those looking to add a touch of greenery to their small outdoor space. They are affordable and can be made by repurposing items like wooden pallets or hanging planters. You can grow herbs, flowers, or even vegetables in your vertical garden, making it both functional and aesthetically pleasing.
Bistro Sets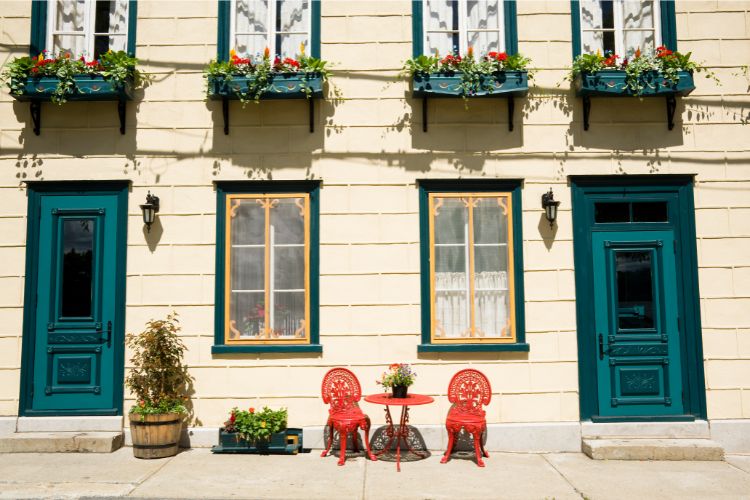 Bistro sets are perfect for small outdoor spaces, providing a stylish and comfortable place to enjoy a cup of coffee or a meal. Look for sets made of lightweight materials like aluminum or wicker, as they are easy to move and store. Bistro sets typically come with two chairs and a small table, making them an affordable and space-saving option.
Hammocks
Hammocks are a budget-friendly option that can add a touch of relaxation to any small outdoor space. They come in a variety of styles and materials, from rope to fabric.
Hammocks can be hung from a tree or post, or you can purchase a freestanding hammock stand. They are easy to move around and can be stored away when not in use.
Tips for Maximizing Small Outdoor Spaces
Here are some tips for making the most of your small outdoor space: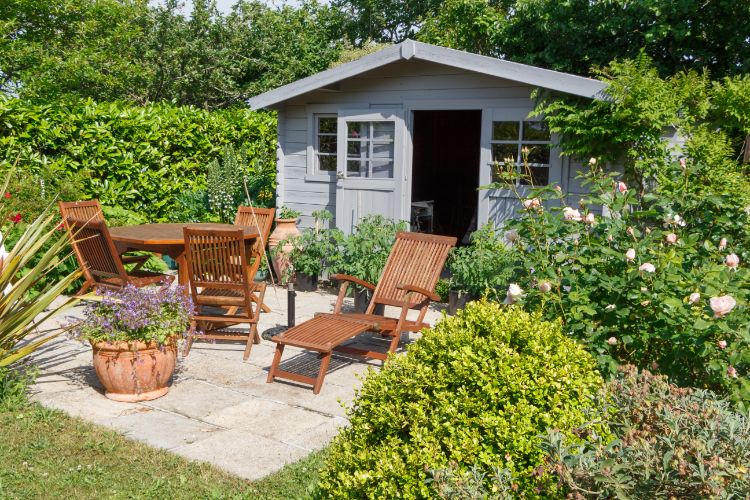 Use Multipurpose Furniture
Maximize your small outdoor space by using furniture that can serve multiple purposes. For example, a bench can also double as storage or a table, and a coffee table can have built-in storage.
Opt for Lightweight and Stackable Furniture
Lightweight and stackable furniture can be easily moved and stored, making them ideal for small outdoor spaces. Look for chairs and tables that can be stacked or folded away when not in use.
Incorporate Color and Textures
Adding color and texture to your outdoor space can make it feel more welcoming and comfortable. Choose cushions and throws in different colors and patterns to add personality and style.
Add Lighting
Outdoor lighting can transform your small space into a cozy and inviting oasis. Use string lights or lanterns to add ambiance and warmth to your outdoor space.
Creating a beautiful and functional outdoor space doesn't have to cost a fortune, even in small areas. With the right furniture choices and design elements, you can create a comfortable and inviting outdoor space that you'll love spending time in.
At [Patio Furniture Store Name], we offer a variety of budget-friendly patio furniture options that are perfect for small spaces. Visit us today to find the perfect patio furniture for your unique needs and preferences.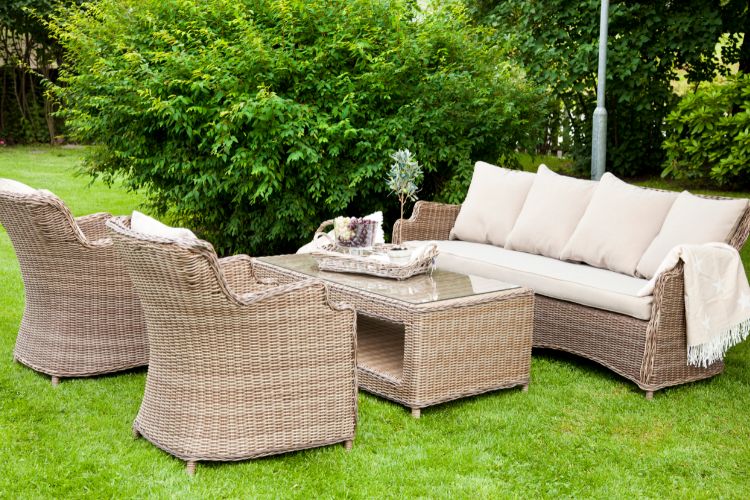 About Zing Patio
If you're looking for premium outdoor furniture to elevate your outdoor space, look no further than Zing Patio. With two stunning locations in Naples and Fort Myers, Florida, we offer a vast selection of top-quality outdoor furniture, patio furniture, pool furniture and accessories to suit every taste.
But don't just take our word for it. Check out our location page to take a virtual tour of our Naples and Fort Myers stores and see for yourself what we have in stock.
We guarantee you'll find something you love, and our friendly and knowledgeable staff will be there to assist you every step of the way. So what are you waiting for? Visit us today and start transforming your outdoor oasis into a stunning retreat!