How to Choose the Right Patio Furniture for Your Space
Posted by Zing Patio on Jul 17th 2023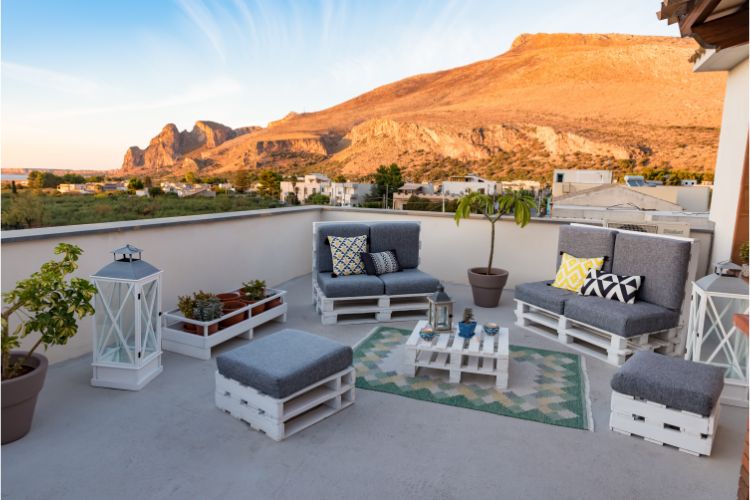 Choosing the right patio furniture for your outdoor space can be a daunting task. With so many styles, materials, and sizes to choose from, it's easy to feel overwhelmed.
However, with a little bit of planning and research, you can find the perfect patio furniture that fits your style, budget, and needs. Here are some tips on how to choose the right patio furniture for your space.
Consider Your Space
Before you start shopping for patio furniture, take a look at your outdoor space and consider its size and shape. Make a rough sketch of the area and measure the dimensions to ensure that the furniture you choose fits comfortably.
You should also consider the layout of your space and how you plan to use it. Do you want to create a dining area, a lounging area, or both? These factors will help you choose the right type and size of patio furniture for your space.
Determine Your Style
Patio furniture comes in a wide range of styles, from traditional to contemporary, so it's essential to choose a style that complements your home's architecture and your personal taste.
Look for furniture that has a cohesive style and color scheme, or mix and match different styles for an eclectic look. You should also consider the materials used in the furniture's construction and whether they fit your style and climate.
Choose Durable Materials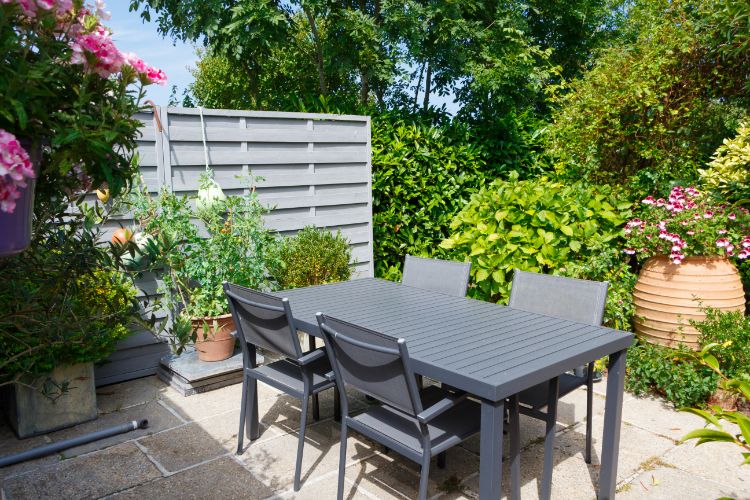 Since patio furniture is exposed to the elements, it's crucial to choose materials that are durable and weather-resistant. Materials like aluminum, teak, and resin wicker are great choices because they're resistant to moisture and can withstand the sun's UV rays.
You should also look for furniture that's easy to clean and maintain, as this will extend its lifespan.
Consider Comfort
Comfort is key when it comes to outdoor furniture, so make sure you choose pieces that are comfortable and inviting. Look for chairs and sofas with cushions made from weather-resistant materials like Sunbrella fabric.
You should also consider adding throw pillows and outdoor rugs to create a cozy atmosphere.
Invest in Quality
Quality patio furniture is an investment that can last for many years, so it's essential to choose pieces that are well-made and durable. Look for furniture that has sturdy frames and joints, as well as high-quality finishes and hardware.
You should also consider the manufacturer's warranty and customer service policies when making your purchase.
Plan for Storage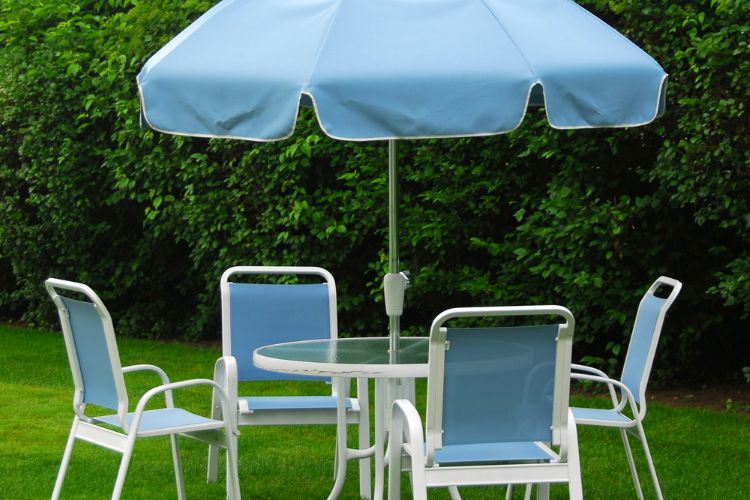 When not in use, patio furniture should be stored properly to protect it from the elements and extend its lifespan. Consider purchasing furniture that can be easily stored, such as folding chairs and tables, or invest in a storage shed or cover to protect your furniture during inclement weather.
In conclusion, choosing the right patio furniture for your space requires careful consideration of your needs, style, and budget. By taking the time to plan and research, you can find furniture that's comfortable, durable, and stylish, and that fits your outdoor space perfectly.
Remember to invest in quality pieces that will last for many years and consider storage options to protect your investment.
If you're looking for premium outdoor furniture to elevate your outdoor space, look no further than Zing Patio. With two stunning locations in Naples and Fort Myers, Florida, we offer a vast selection of top-quality outdoor furniture, patio furniture, pool furniture and accessories to suit every taste.
But don't just take our word for it. Check out our location page to take a virtual tour of our Naples and Fort Myers stores and see for yourself what we have in stock.
We guarantee you'll find something you love, and our friendly and knowledgeable staff will be there to assist you every step of the way. So what are you waiting for?
Visit us today and start transforming your outdoor oasis into a stunning retreat!