​How to Design Your Outdoor Space with Patio Furniture
Posted by Zing Patio on Jul 24th 2023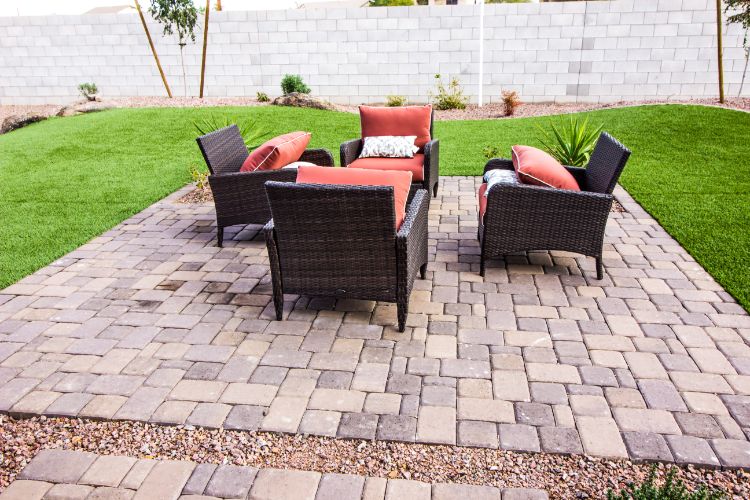 Designing your outdoor space with patio furniture can be an exciting and fun experience. Whether you're looking to create a cozy and intimate space or a large and luxurious outdoor living area, there are a few key things to keep in mind to ensure that your patio furniture fits your style, needs, and budget.
Determine Your Style
Before you start shopping for patio furniture, it's important to determine your style. Do you prefer a traditional or modern look?
Do you want your outdoor space to feel cozy or open and airy? Once you have a clear vision of your style, you can begin selecting furniture pieces that match your preferences.
Consider Your Needs
When selecting patio furniture, it's essential to consider your needs. Will you be using your outdoor space for dining, lounging, or both?
Do you need furniture that's easy to move around or furniture that's more stationary? Keep in mind your lifestyle and how you plan to use your outdoor space when selecting your furniture.
Think About Comfort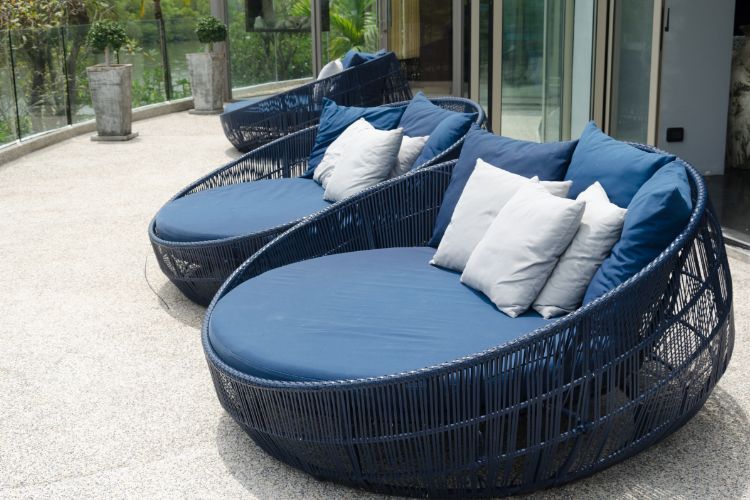 Outdoor furniture should be comfortable and functional. When selecting furniture pieces, look for cushions and pillows that provide enough support and comfort. Consider the height of chairs and tables, and make sure they're at a comfortable level for you and your guests.
Measure Your Space
Before you start purchasing patio furniture, take measurements of your outdoor space. This will help you determine the right size and number of furniture pieces you need to create a functional and stylish outdoor space.
Make sure to leave enough room for traffic flow and consider the positioning of your furniture in relation to the sun, shade, and other outdoor elements.
Mix and Match
Mixing and matching different styles, colors, and textures can add visual interest to your outdoor space. However, it's important to keep a cohesive look and feel to ensure that your space feels put together and not cluttered. Consider selecting a color palette or theme to guide your furniture selections.
Add Accessories
Adding accessories to your outdoor space can help create a cohesive and stylish look. Consider adding outdoor rugs, throw pillows, and decor that match your patio furniture. Don't forget to include outdoor lighting to create a warm and inviting ambiance.
Take Care of Your Furniture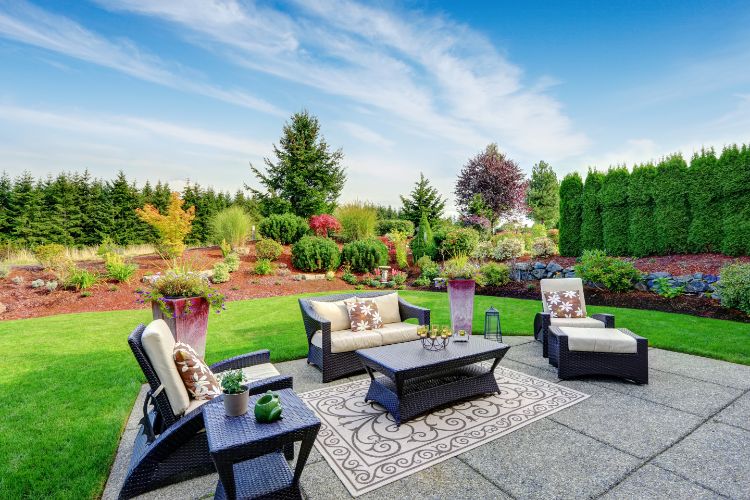 Proper maintenance and care can help extend the life of your patio furniture. Make sure to clean and protect your furniture regularly and store it properly during harsh weather conditions.
Designing your outdoor space with patio furniture can be a fun and exciting process. By determining your style, considering your needs, thinking about comfort, measuring your space, mixing and matching, adding accessories, and taking care of your furniture, you can create a beautiful and functional outdoor living area that you'll love to spend time in.
At [Patio Furniture Store Name], we offer a wide range of patio furniture styles and designs to fit your unique needs and budget. Visit us today to start designing your dream outdoor space.
About Zing Patio
If you're looking for premium outdoor furniture to elevate your outdoor space, look no further than Zing Patio. With two stunning locations in Naples and Fort Myers, Florida, we offer a vast selection of top-quality outdoor furniture, patio furniture, pool furniture and accessories to suit every taste.
But don't just take our word for it. Check out our location page to take a virtual tour of our Naples and Fort Myers stores and see for yourself what we have in stock.
We guarantee you'll find something you love, and our friendly and knowledgeable staff will be there to assist you every step of the way. So what are you waiting for? Visit us today and start transforming your outdoor oasis into a stunning retreat!