Reimagined Elegance: 7 Creative Ideas to Upcycle Your Old Patio Furniture
Posted by Zing Patio on Nov 13th 2023
Patio furniture often witnesses the whispers of the passing seasons, embodying memories of sunny brunches and starlit gatherings.
However, with time, even the most beloved patio sets may show signs of wear, and the allure of new, chic furniture from renowned outlets like Zing Patio can be quite tempting.
Our locations in Naples, Fort Myers, and Sarasota are treasure troves of modern patio embellishments. Yet, the essence of sustainable living thrives on creatively repurposing the old.
In this blog post, we'll explore seven imaginative ideas to upcycle your old patio furniture, marrying sustainability with style.
A Fresh Coat of Paint: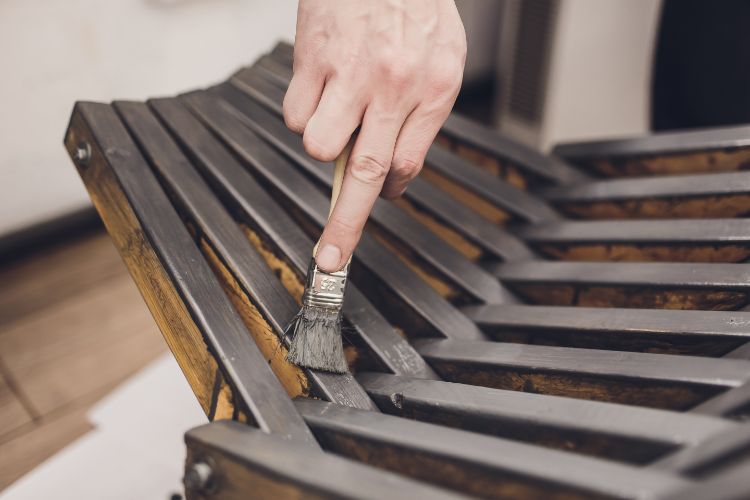 Sometimes, all your old furniture needs is a dash of color to breathe new life into it. Sand down the old paint, smoothen the edges, and adorn it with a fresh coat of weather-resistant paint. It's astonishing how a different shade can entirely transform the look.
Tile It Up:
If the surface of your old table is worn out, consider giving it a vibrant makeover with a mosaic of tiles. A new tiled tabletop can not only rejuvenate the furniture but also add an artistic flair to your patio.
Cushion and Cover: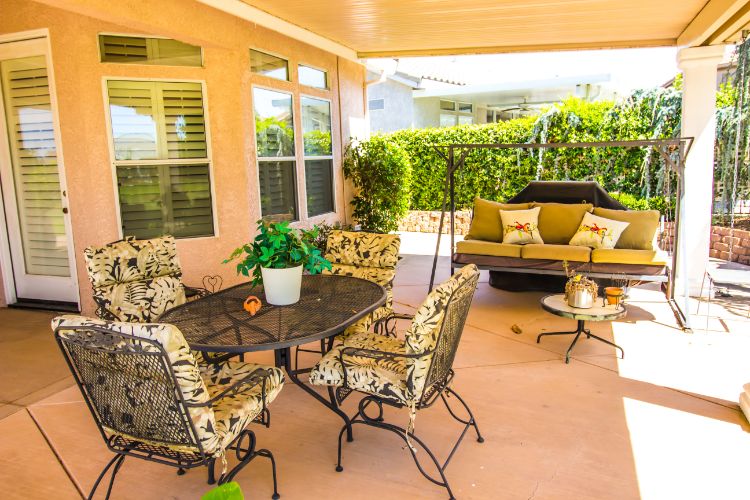 Replacing old, worn-out cushions, or reupholstering your patio chairs can have a massive impact. Dive into the vast collection of outdoor fabrics and cushions at Zing Patio to find the perfect fit that complements your existing decor.
Glass Top Transformation:
A glass top can give a modern touch to an old table base. It's sleek, easy to clean, and exudes a contemporary vibe, making your old patio table look brand new.
Plant Holder Charm:
Old chairs can become charming plant holders. Remove the seating, add a sturdy wire frame, and place your potted plants. It's an eccentric yet delightful way to add greenery to your patio.
Swing in Leisure: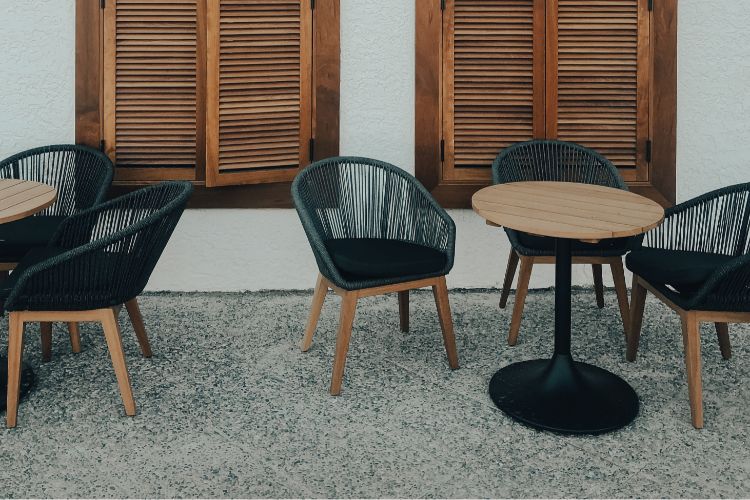 If the structure of your old bench or chair is still robust, why not turn it into a swing? With some strong chains and a little handiwork, your old furniture could become your new favorite spot to relax.
Light the Way:
Install solar lights into your old patio furniture to create a whimsical nighttime ambiance. Embedding lights into a patio table or along the back of a bench can turn dreary old furniture into an enchanting nighttime spectacle.
Conclusion:
Upcycling is about looking at the old with a fresh, imaginative eye. It's a journey of transformation that not only revives old furniture but also adds a unique personal touch to your outdoor space.
While the allure of new furniture is undeniable and the vast collection at Zing Patio awaits you in Naples, Fort Myers, and Sarasota, giving your old patio furniture a new lease of life can be a rewarding project. Plus, it's a nod to the environment in these times of change.
So, the next time you consider replacing your patio furniture, maybe give a thought to upcycling. And when the desire for something new beckons, Zing Patio is your go-to destination for an exquisite range of patio furniture that blends quality with contemporary design.