​The Importance of Comfort in Patio Furniture Selection
Posted by Zing Patio on Sep 6th 2023
When it comes to selecting patio furniture, many homeowners focus on style, durability, and price. However, one crucial factor that should not be overlooked is comfort.
Your patio furniture is an extension of your indoor living space, and it should be a comfortable and inviting place to relax and unwind. In this blog post, we'll explore the importance of comfort in patio furniture selection and offer tips on how to choose comfortable outdoor furniture.
Comfortable Furniture Promotes Relaxation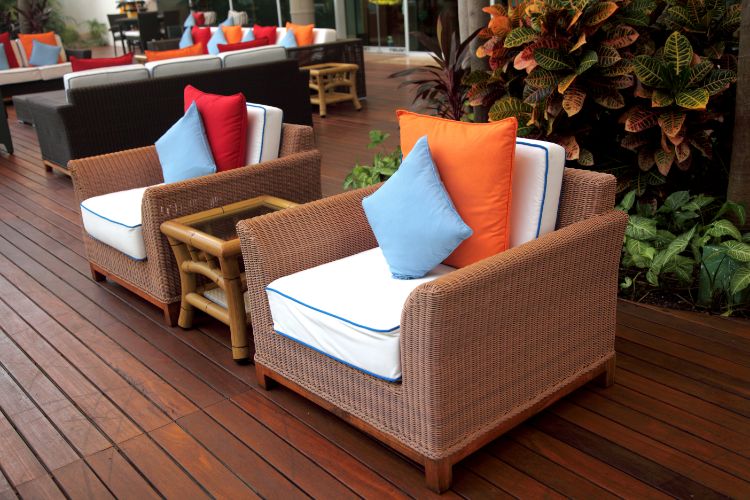 Your outdoor space should be a place where you can escape from the stresses of daily life and relax. Comfortable furniture plays a significant role in creating a relaxing atmosphere. Cushioned chairs, chaise lounges, and sofas can provide the perfect place to unwind after a long day.
The right outdoor furniture can also encourage you to spend more time outdoors, enjoying fresh air and nature.
Comfortable Furniture Accommodates Your Body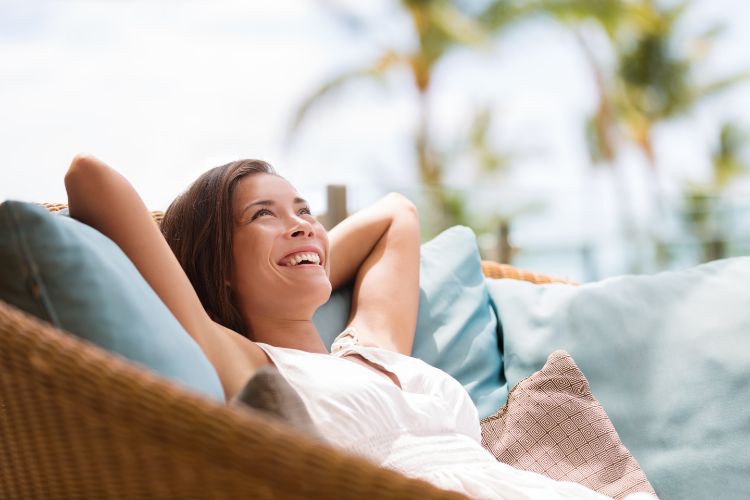 When selecting outdoor furniture, it's essential to consider how it accommodates your body. Outdoor chairs, sofas, and loungers should provide enough support to help you maintain proper posture.
Seats that are too low or too high can cause discomfort and strain your body, leading to back pain, neck pain, and other discomforts. Make sure to test out furniture in person to ensure it's the right fit for your body.
Comfortable Furniture Encourages Socialization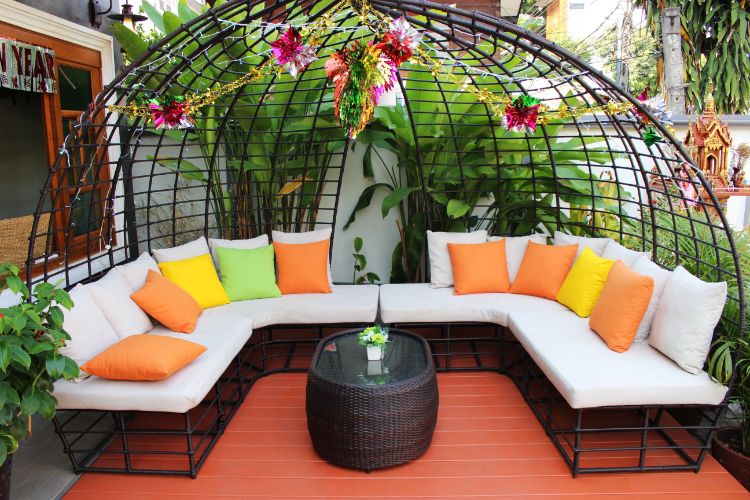 Outdoor living spaces are ideal for socializing with friends and family. Comfortable furniture can create a welcoming atmosphere and encourage guests to linger longer.
Large, comfortable outdoor sofas and sectionals can accommodate multiple guests, and cushioned chairs and ottomans can provide additional seating options.
Tips for Choosing Comfortable Outdoor Furniture
When selecting outdoor furniture, keep these tips in mind to ensure maximum comfort:
Look for Cushioned Seating
Cushioned seating can provide comfort and support while also adding a touch of style to your outdoor space. Look for thick, high-quality cushions that are weather-resistant and easy to clean.
Choose Ergonomic Design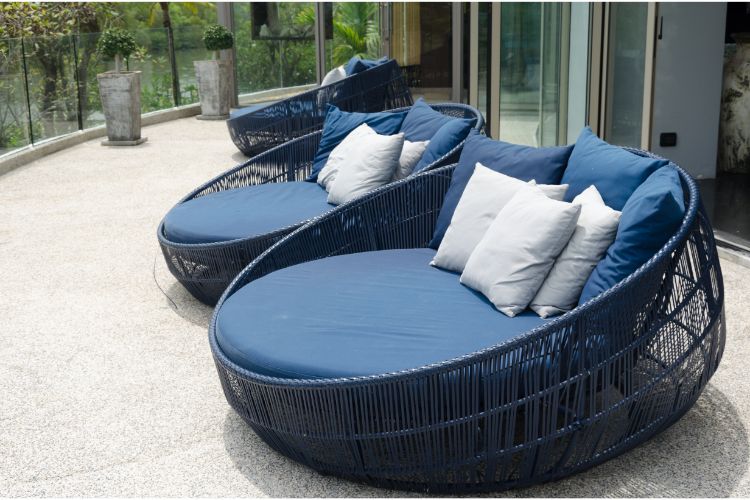 Ergonomic design is critical to ensure that outdoor furniture is comfortable for extended periods. Look for furniture with curved backs and seats that contour to your body's shape, supporting proper posture.
Consider Material
The material of outdoor furniture can impact comfort. Metal furniture can become hot in the sun, while plastic furniture can feel sticky and uncomfortable. Consider materials such as wicker, teak, or aluminum that are comfortable to the touch and hold up well in outdoor environments.
Test Before You Buy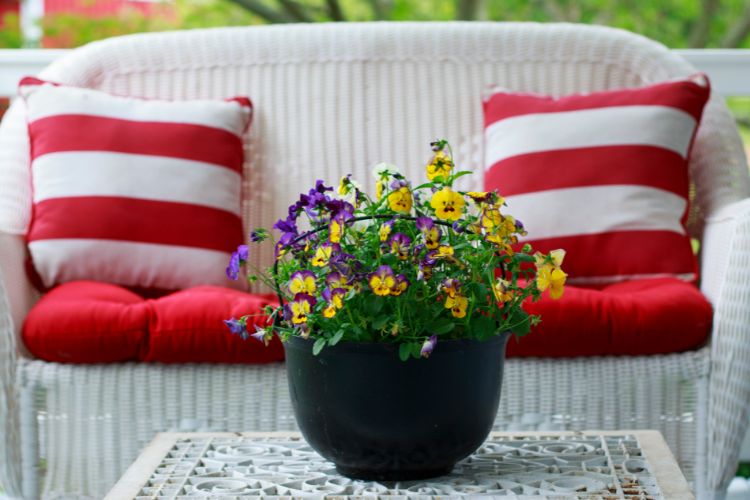 Always test outdoor furniture before making a purchase. Sit in chairs, lounge on chaise lounges, and lie down on outdoor sofas to get a feel for the comfort level. Make sure the furniture feels sturdy and supportive.
Comfort is a crucial factor in selecting outdoor furniture. Your patio furniture should be a comfortable and inviting space to relax, unwind, and socialize with friends and family.
At [Patio Furniture Store Name], we offer a wide selection of outdoor furniture designed for maximum comfort and style. Visit us today to find the perfect outdoor furniture for your unique needs and preferences.
About Zing Patio
If you're looking for premium outdoor furniture to elevate your outdoor space, look no further than Zing Patio. With two stunning locations in Naples and Fort Myers, Florida, we offer a vast selection of top-quality outdoor furniture, patio furniture, pool furniture and accessories to suit every taste.
But don't just take our word for it. Check out our location page to take a virtual tour of our Naples and Fort Myers stores and see for yourself what we have in stock.
We guarantee you'll find something you love, and our friendly and knowledgeable staff will be there to assist you every step of the way. So what are you waiting for? Visit us today and start transforming your outdoor oasis into a stunning retreat!