​Creating the Perfect Outdoor Dining Experience with Patio Furniture
Posted by Zing Patio on Jun 6th 2023
When it comes to enjoying the beautiful outdoors, there's nothing quite like sharing a meal with friends and family on your patio or deck. With the right patio furniture, you can create the perfect outdoor dining experience that will make any meal a special occasion. Here are some tips on how to create the perfect outdoor dining experience with patio furniture.
Choose the Right Dining Set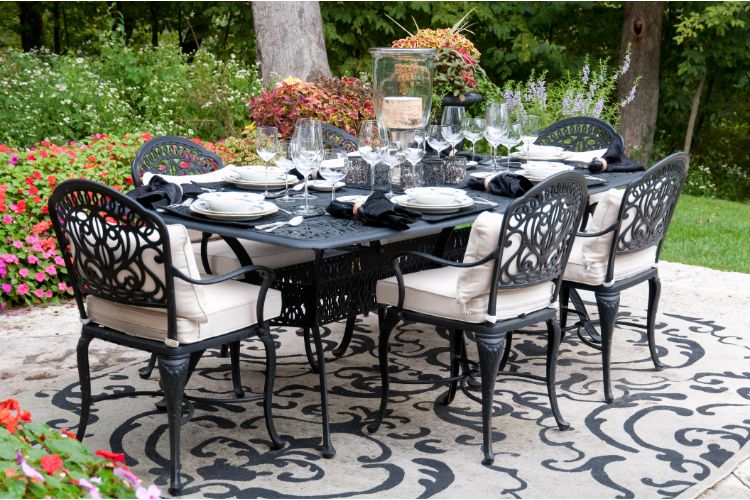 The first step in creating the perfect outdoor dining experience is to choose the right dining set. Consider the size of your patio or deck, as well as the number of guests you typically entertain.
A larger table is ideal for hosting larger groups, while a smaller table is perfect for more intimate gatherings. Look for durable, weather-resistant materials like metal, wood, or wicker that can withstand the elements and last for years to come.
Add Comfortable Seating
No dining experience is complete without comfortable seating. Look for chairs with padded cushions or built-in back support to ensure your guests can sit comfortably throughout the meal. If space is limited, consider benches or stools that can be tucked away when not in use.
Provide Shade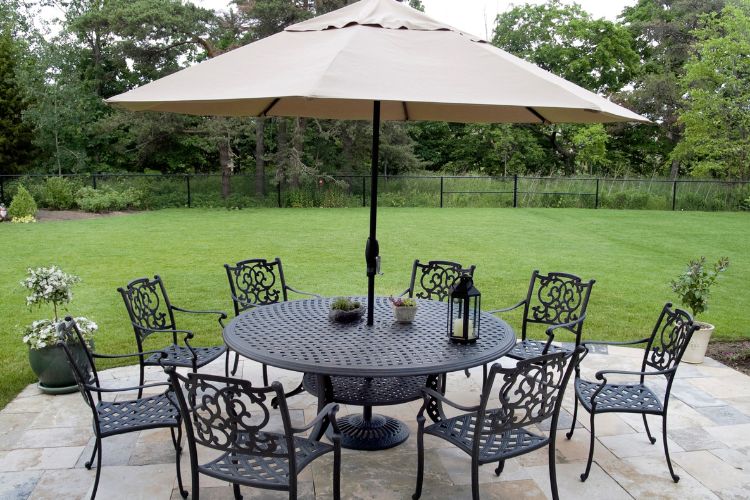 On hot summer days, it's important to provide shade to keep your guests cool and comfortable. Consider adding a patio umbrella or a pergola to your outdoor dining area to provide shade from the sun. You could also invest in a canopy or awning to create a covered outdoor dining area.
Set the Mood With Lighting
To create a warm and inviting ambiance, it's important to have the right lighting. Consider string lights, lanterns, or candles to add a soft glow to your outdoor dining area. You could also install outdoor lighting fixtures to provide ample illumination for evening meals.
Dress Up the Table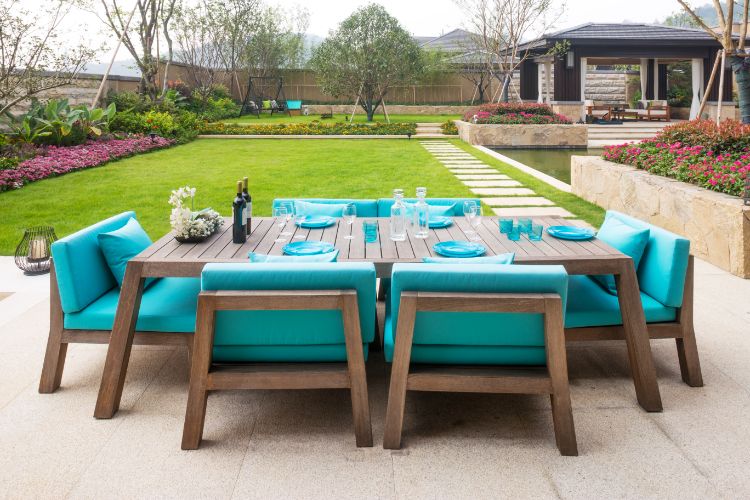 The final step in creating the perfect outdoor dining experience is to dress up the table. Choose a tablecloth or runner in a color that complements your patio furniture, and add a centerpiece like a vase of flowers or a bowl of fruit. Consider using outdoor-safe dinnerware and glassware for a stylish and functional touch.
With the right patio furniture and accessories, you can create a beautiful and functional outdoor dining experience. Whether you're hosting a casual backyard barbecue or an elegant dinner party, the right patio furniture can set the stage for an unforgettable meal.
Keep these tips in mind when designing your outdoor dining area, and you're sure to impress your guests with a beautiful and comfortable space that's perfect for any occasion.
About Zing Patio
If you're looking for premium outdoor furniture to elevate your outdoor space, look no further than Zing Patio. With two stunning locations in Naples and Fort Myers, Florida, we offer a vast selection of top-quality outdoor furniture, patio furniture, pool furniture and accessories to suit every taste.
But don't just take our word for it. Check out our location page to take a virtual tour of our Naples and Fort Myers stores and see for yourself what we have in stock.
We guarantee you'll find something you love, and our friendly and knowledgeable staff will be there to assist you every step of the way.
So what are you waiting for? Visit us today and start transforming your outdoor oasis into a stunning retreat!