​5 Patio Furniture Accessories to Complete Your Space
Posted by Zing Patio on May 23rd 2023
Adding the right patio furniture accessories can truly complete your outdoor living space. Whether you're looking to add style, comfort, or functionality, there are many options available that can help you achieve the perfect look for your patio.
Here are five patio furniture accessories to consider adding to your outdoor space.
Outdoor Rugs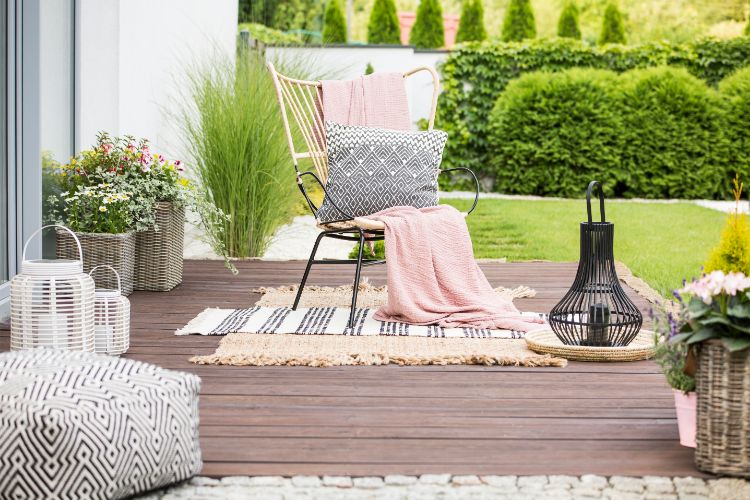 Outdoor rugs are a great way to add color, texture, and comfort to your patio. They come in a variety of materials, sizes, and designs, making it easy to find one that complements your patio furniture and style.
Outdoor rugs can also help define seating areas and create a cozy atmosphere for relaxing or entertaining.
Patio Umbrellas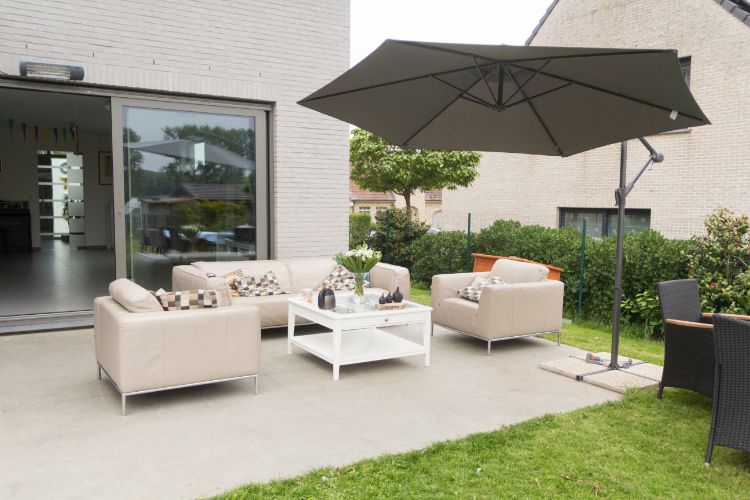 Patio umbrellas are a must-have accessory for any outdoor space. They provide shade from the sun, protect your patio furniture from the elements, and can even add a pop of color to your patio.
They come in many sizes and styles, including freestanding umbrellas, cantilever umbrellas, and table umbrellas. Some even come with built-in lights for nighttime ambiance.
Outdoor Pillows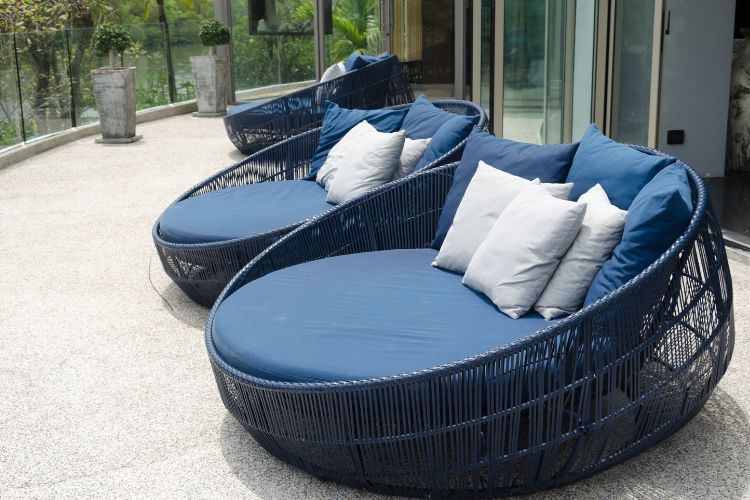 Outdoor pillows are an easy and affordable way to add comfort and style to your patio furniture. They come in a variety of shapes, sizes, and colors, allowing you to mix and match to create the perfect look.
Outdoor pillows are also made with weather-resistant materials, making them perfect for outdoor use.
Outdoor Lighting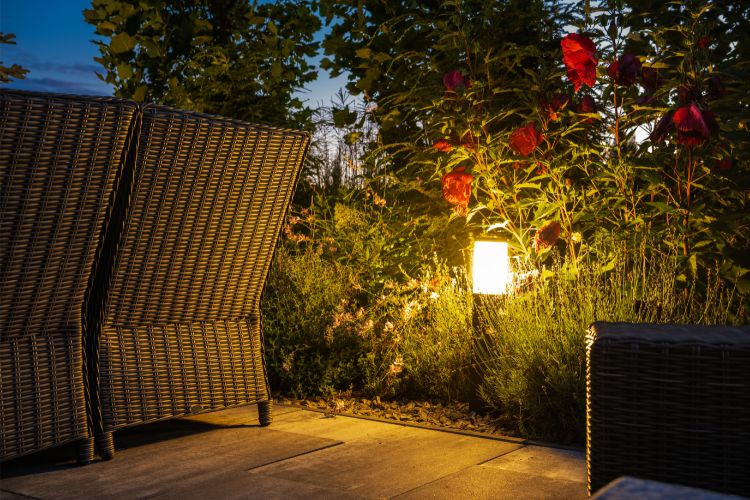 Adding outdoor lighting to your patio can create a warm and inviting atmosphere for nighttime entertaining. From string lights and lanterns to floodlights and spotlights, there are many options to choose from.
Outdoor lighting can also provide added safety and security by illuminating walkways and doorways.
Planters and Pots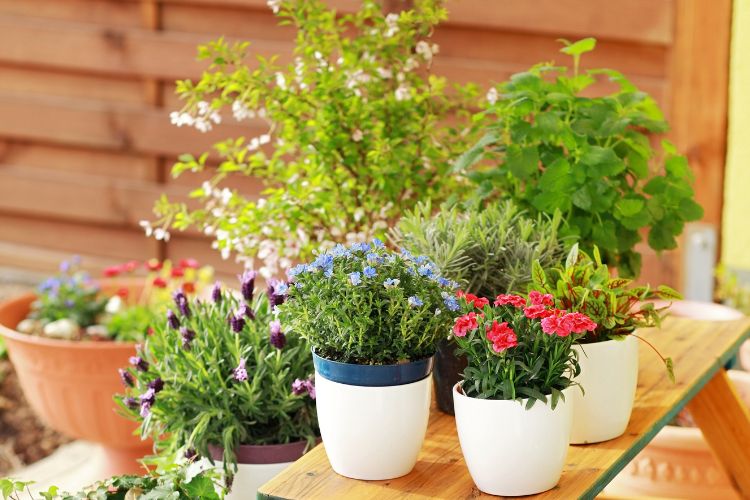 Adding planters and pots to your patio is a great way to bring in some greenery and add a natural element to your outdoor space. They come in a variety of sizes and materials, including ceramic, metal, and plastic.
You can plant flowers, herbs, or even vegetables to create a beautiful and functional patio garden.
Adding patio furniture accessories can elevate your outdoor space from simple to spectacular. Whether you're looking to add comfort, style, or functionality, there are many options available to help you achieve the perfect look for your patio.
From outdoor rugs and pillows to patio umbrellas and lighting, the possibilities are endless. So why not take your patio to the next level and add some accessories to complete your space?
About Zing Patio
If you're looking for premium outdoor furniture to elevate your outdoor space, look no further than Zing Patio. With two stunning locations in Naples and Fort Myers, Florida, we offer a vast selection of top-quality outdoor furniture, patio furniture, pool furniture and accessories to suit every taste.
But don't just take our word for it. Check out our location page to take a virtual tour of our Naples and Fort Myers stores and see for yourself what we have in stock.
We guarantee you'll find something you love, and our friendly and knowledgeable staff will be there to assist you every step of the way. So what are you waiting for? Visit us today and start transforming your outdoor oasis into a stunning retreat!