Family First: Navigating the Landscape of Patio Furniture for a Home Buzzing with Kids and Pets
Posted by Zing Patio on Oct 9th 2023
Your home is a living, breathing entity, filled with the laughter of children and the joyful bounds of pets. This lively aura often extends into your patio, making it a hub of activity and a haven for creating timeless memories.
However, this hub needs to be furnished with pieces that can withstand the playful vigor of both youngsters and four-legged family members. Choosing patio furniture for a household bursting with life requires a fine balance between style, comfort, durability, and safety.
At Zing Patio, we have curated a wide range of patio furniture, keeping in mind the diverse lifestyles of families in Naples, Fort Myers, and Sarasota. Here, we unravel the considerations that should guide you in making the perfect choice for your bustling home.
Material Mastery: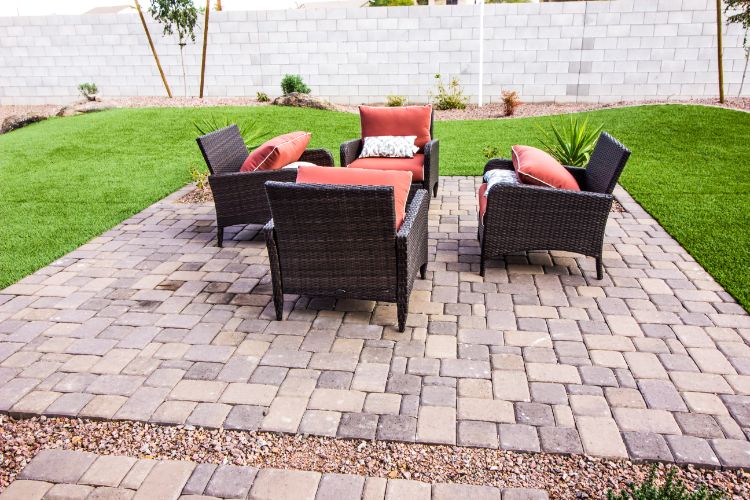 When it comes to standing the test of energetic youngsters and curious pets, the material of the furniture plays a crucial role. Opt for materials that are sturdy, easy to clean, and can endure the outdoor elements. Aluminum, wrought iron, and synthetic wicker are materials that embody these qualities.
Ease of Cleaning:
Kids and pets bring an abundance of joy and a fair share of messes. Patio furniture with removable and washable cushion covers or materials that can be easily wiped down will save you time and ensure your outdoor space remains inviting.
Comfort Counts: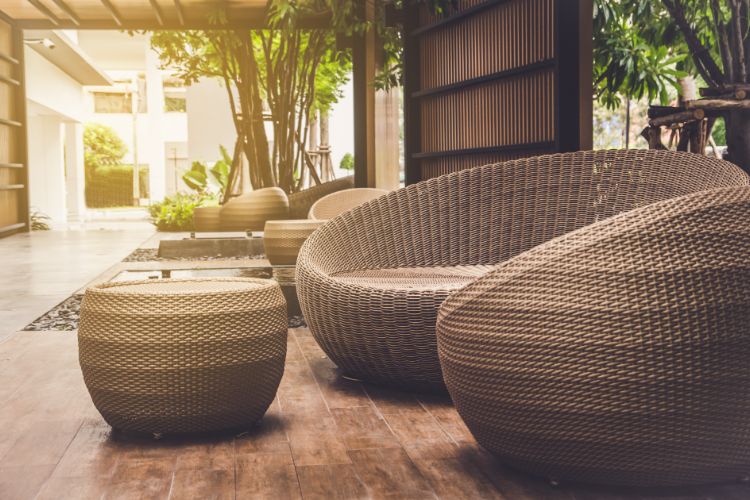 While durability is key, comfort shouldn't take a back seat. After all, your patio is where you'll unwind with a book while the kids play around, or where your furry companion will take a snooze.
Comfortable seating with ample cushioning and spacious tables will ensure your patio remains the favorite spot for the whole family.
Safety is Paramount:
Sharp edges and fragile glass tops are a big no-no for a family-centric patio. Round-edged furniture and sturdy table tops like metal or solid wood ensure that the playful antics remain injury-free.
Flexible Functionality:
Opt for furniture pieces that are multipurpose. For instance, a bench that offers storage space can be a boon to stow away toys or pet accessories.
A Touch of Personalization: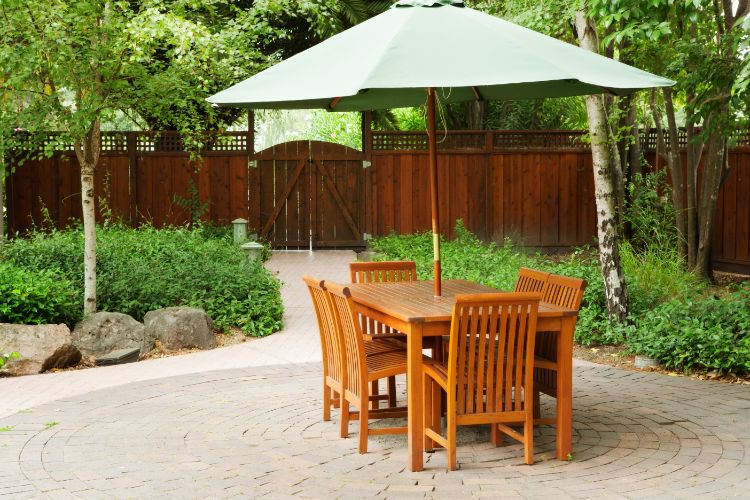 Your patio should resonate with the playful and loving spirit of your home. Personal touches like bright-colored cushions, whimsical outdoor rugs or even a mini play area can make your patio more engaging for kids and pets.
Quality is Key:
Investing in high-quality, durable furniture is wise as it will gracefully weather the storms of energetic play and the outdoor elements. At Zing Patio, we pride ourselves on offering furniture that is a blend of quality, functionality, and aesthetic appeal.
Venture into any Zing Patio showroom in Naples, Fort Myers, or Sarasota, and you'll find a panorama of patio furniture options that resonate with the essence of family living.
Our seasoned staff understand the dynamics of a home filled with youthful energy and pet love, and are always ready to guide you through a collection that's crafted to meet the myriad needs of such lively households.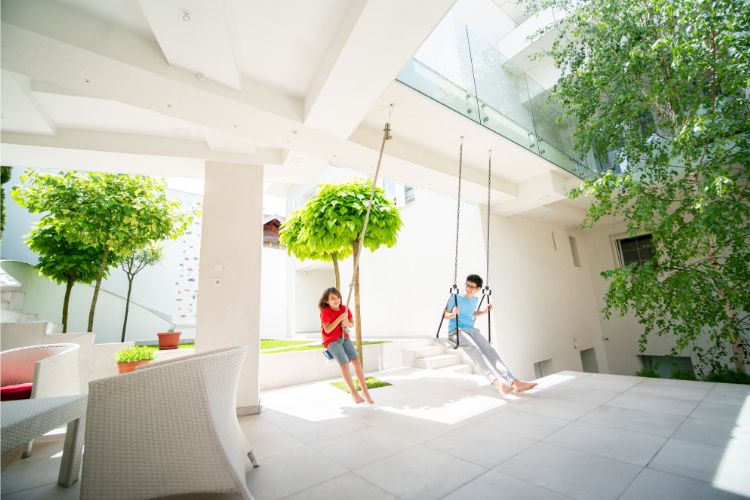 Embarking on a quest to furnish your patio keeping in mind the playful essence of your home, might seem daunting at first, but with the right guidance and a dash of creativity, it transforms into a joyful journey.
This journey leads to a patio that's not just an extension of your home but an embodiment of the love, warmth, and spirited energy that courses through your household.
As the days roll by and the seasons change, the laughter and joy will continue to resonate through the furniture, making your patio a cherished nook in your abode. And every time you step into your patio, you'll find a space that's alive with memories, waiting to cradle many more.