​Tips for Storing Patio Furniture During Hurricane Season
Posted by Zing Patio on Sep 18th 2023
As hurricane season approaches, it's important to take steps to protect your patio furniture from damage caused by high winds, heavy rain, and flooding.
Properly storing your patio furniture can help ensure it stays in good condition and is ready for use once the storm has passed. Here are some tips for storing patio furniture during hurricane season.
Start Early
Don't wait until the last minute to start preparing for hurricane season. Begin planning several weeks in advance to ensure you have enough time to properly store your patio furniture. This will also give you enough time to purchase any necessary materials, such as tarps or storage containers.
Store Indoors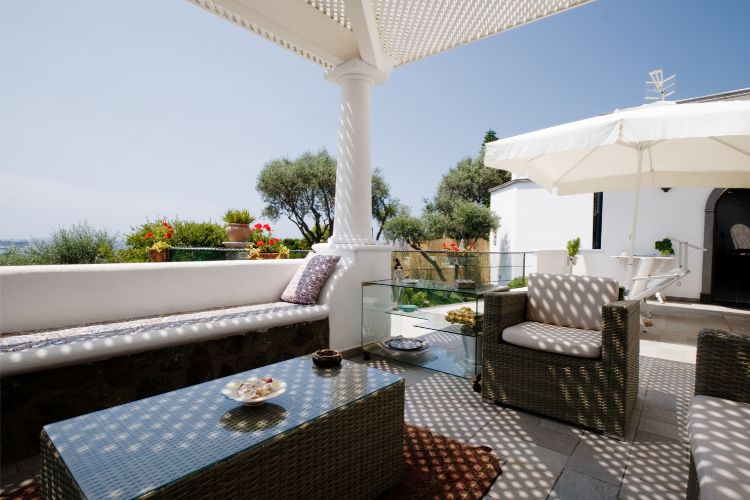 If possible, the best way to protect your patio furniture from hurricane damage is to store it indoors. This could be in a garage, shed, or even inside your home. If you don't have enough indoor storage space, consider renting a storage unit or using a self-storage facility.
Cover Furniture with Tarps
If you're unable to store your patio furniture indoors, cover it with tarps or heavy-duty plastic sheeting. Make sure the tarps are secured tightly to prevent them from blowing away in high winds. You can also use bungee cords or rope to keep the tarps in place.
Secure Furniture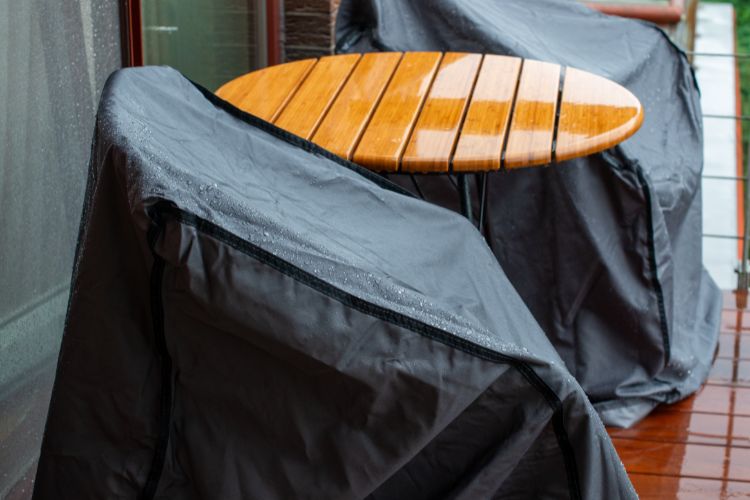 Make sure your patio furniture is secured to prevent it from being blown away during a hurricane. This can be done by anchoring the furniture to the ground or securing it to a sturdy structure, such as a wall or fence.
Disassemble Furniture
If possible, disassemble your patio furniture and store the individual pieces in a safe, dry place. This will make it easier to transport and store, and will also reduce the risk of damage to the furniture during a storm.
Store Cushions and Accessories Separately
Store patio cushions and accessories separately from the furniture. Place them in sealed plastic bags or storage containers to protect them from water damage. You can also use moisture-absorbing packets to prevent mold and mildew from forming.
Elevate Furniture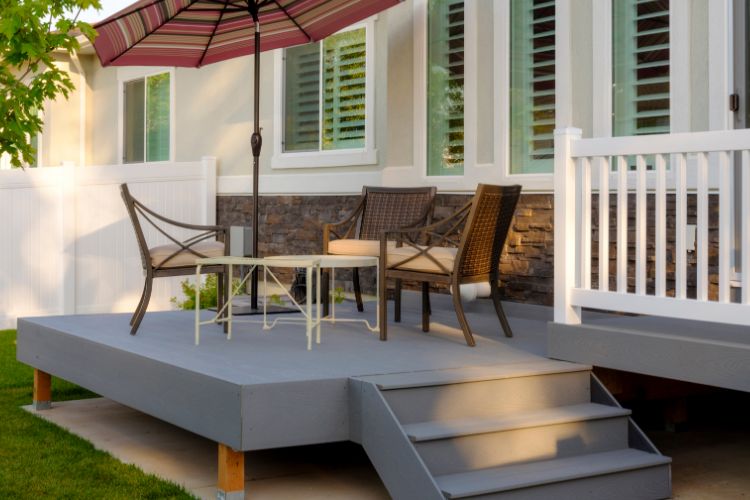 If you're storing your patio furniture outside, elevate it off the ground to prevent it from sitting in standing water. This can be done by using cinder blocks or other sturdy materials to raise the furniture off the ground.
Preparing your patio furniture for hurricane season is an important step in protecting your investment and ensuring it remains in good condition.
Whether you choose to store your furniture indoors or outside, make sure it's properly secured and covered to prevent damage from high winds and heavy rain.
By following these tips, you can rest easy knowing your patio furniture is safe and ready for use once the storm has passed.
About Zing Patio
If you're looking for premium outdoor furniture to elevate your outdoor space, look no further than Zing Patio. With two stunning locations in Naples and Fort Myers, Florida, we offer a vast selection of top-quality outdoor furniture, patio furniture, pool furniture and accessories to suit every taste.
But don't just take our word for it. Check out our location page to take a virtual tour of our Naples and Fort Myers stores and see for yourself what we have in stock.
We guarantee you'll find something you love, and our friendly and knowledgeable staff will be there to assist you every step of the way. So what are you waiting for?
Visit us today and start transforming your outdoor oasis into a stunning retreat!