Getting to Know the Woodard Patio Furniture Brand
Posted by Zing Patio on Jul 10th 2023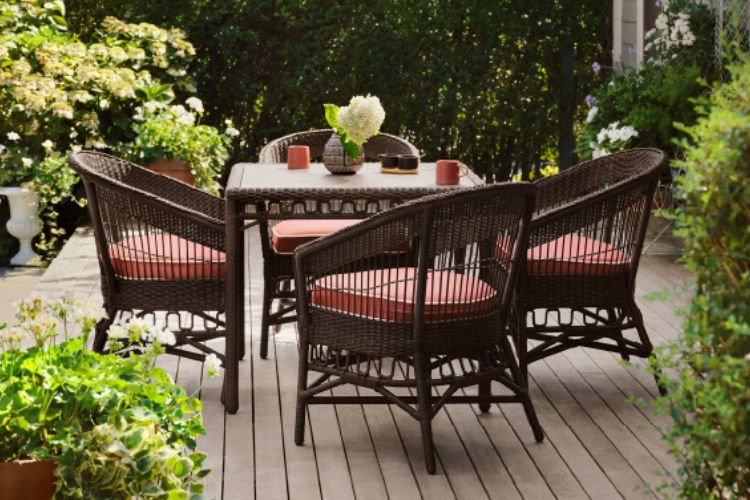 If you're in the market for high-quality, stylish patio furniture, you may have come across the Woodard brand. With a history dating back over 150 years, Woodard is one of the oldest and most respected names in the outdoor furniture industry.
In this blog post, we'll explore the Woodard brand and its offerings to help you decide if it's the right choice for your outdoor living space.
The History of Woodard
The Woodard story began in 1866 when Lyman Woodard started a small company in Owosso, Michigan, making handcrafted, wrought iron furniture.
The company quickly gained a reputation for its high-quality craftsmanship and innovative designs, and it wasn't long before Woodard furniture became a staple in homes and public spaces across the United States.
Over the years, Woodard expanded its offerings to include a wide range of outdoor furniture, from wrought iron to aluminum, wicker, and beyond. Today, the Woodard brand is known for its timeless style, exceptional quality, and unparalleled durability.
Why Choose Woodard Patio Furniture?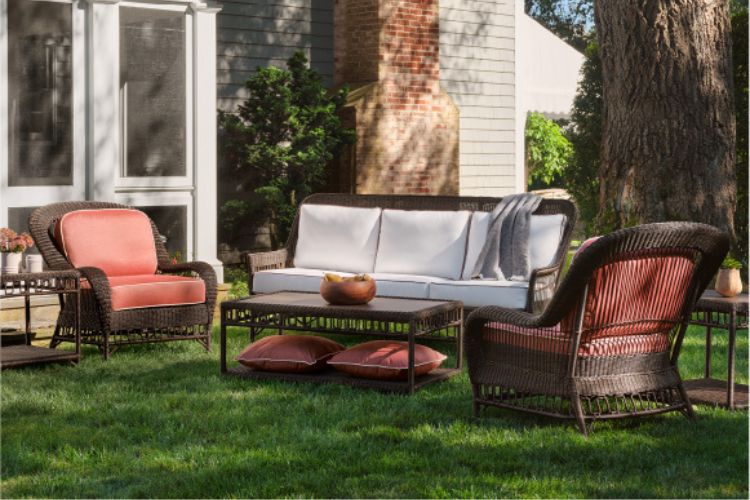 There are many reasons to choose Woodard patio furniture for your outdoor living space.
Here are just a few:
Timeless Style
Woodard patio furniture is designed to stand the test of time both in terms of quality and style. The brand's collections feature classic designs that are both elegant and functional, making them a great choice for any home or outdoor space.
Exceptional Quality
Woodard is known for its exceptional quality, and the brand's furniture is built to last. The company uses only the finest materials and employs skilled craftsmen to create furniture that is both durable and beautiful.
Wide Range of Materials
Whether you're looking for wrought iron, aluminum, wicker, or something else, Woodard has a wide range of materials to choose from. Each material has its unique benefits and aesthetics, so you're sure to find something that suits your taste and needs.
Customization Options
Woodard offers a range of customization options, allowing you to create a truly unique outdoor living space. You can choose from a variety of finishes, fabrics, and designs to create a look that is all your own.
Eco-Friendly Practices
Woodard is committed to sustainability and uses eco-friendly practices in its manufacturing process. The company recycles materials, uses low-emission finishes, and sources its materials from sustainable sources whenever possible.
Woodard Patio Furniture Collections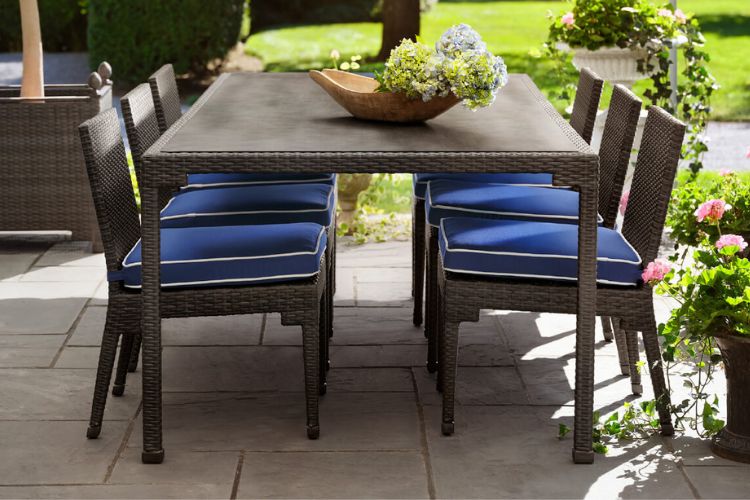 Woodard offers a wide range of patio furniture collections, each with its unique style and features.
Here are a few of the brand's most popular collections:
Wrought Iron Collections
Woodard's wrought iron collections are some of the brand's most iconic. These collections feature intricate designs, durable construction, and classic style that will never go out of fashion.
Aluminum Collections
If you're looking for a lightweight, low-maintenance option, Woodard's aluminum collections may be just what you need. These collections offer a sleek, modern look and are resistant to rust, corrosion, and other damage caused by the elements.
Wicker Collections
Woodard's wicker collections offer a timeless look and feel, with the added benefit of easy maintenance. These collections are made from high-quality synthetic wicker that is resistant to fading, cracking, and other damage caused by sun, rain, and wind.
If you're looking for premium outdoor furniture to elevate your outdoor space, look no further than Zing Patio. With two stunning locations in Naples and Fort Myers, Florida, we offer a vast selection of top-quality outdoor furniture, patio furniture, pool furniture and accessories to suit every taste.
But don't just take our word for it. Check out our location page to take a virtual tour of our Naples and Fort Myers stores and see for yourself what we have in stock.
We guarantee you'll find something you love, and our friendly and knowledgeable staff will be there to assist you every step of the way. So what are you waiting for? Visit us today and start transforming your outdoor oasis into a stunning retreat!